Rugs and room divider for Realdania, Copenhagen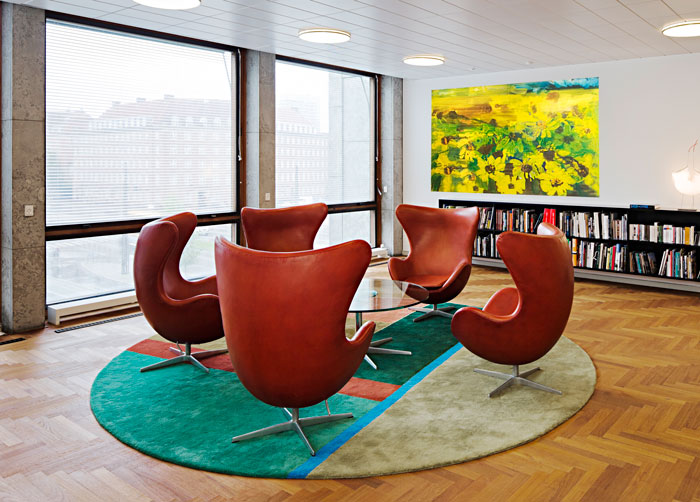 Carpet design inspired by a field of sunflowers; the colors mirroring those of the furniture in the room. The material is wool with stripes of shiny viscose.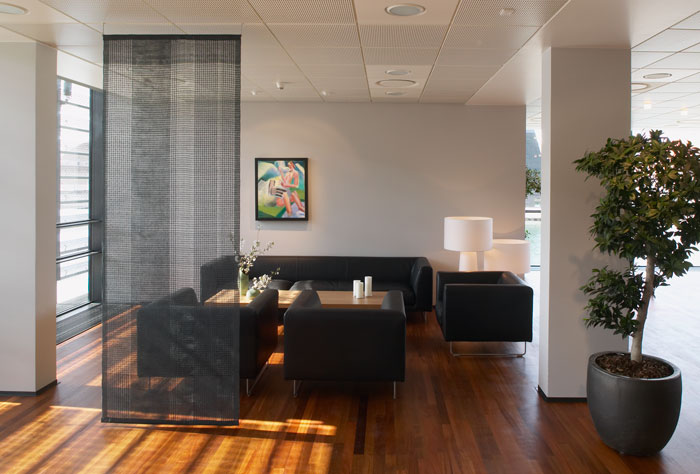 Room-dividers for the dining room, woven in linen; the areas of open and closed weaves are different in the three dividers. The dividers can be moved around the room in order to create different spaces.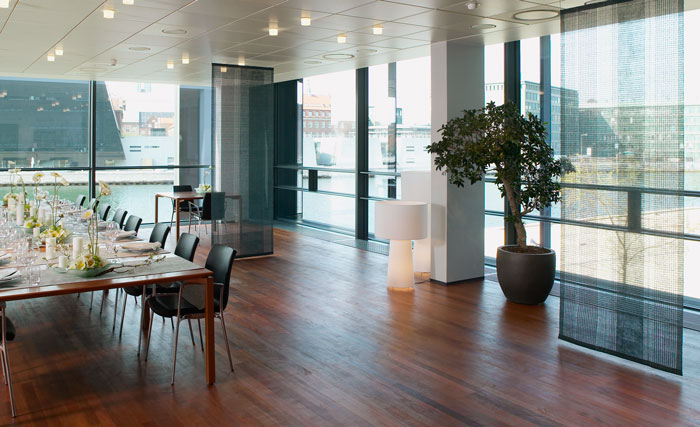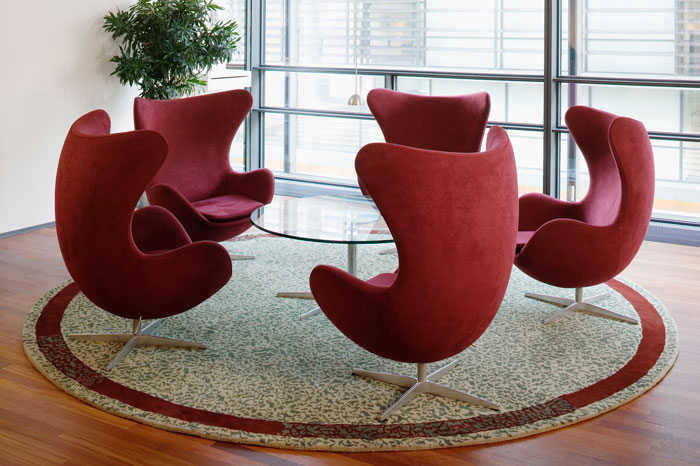 Design inspired by telephone-doodles.