ACOUSTICS and DECORATION for COOPERATIVE-HOUSE IN COPENHAGEN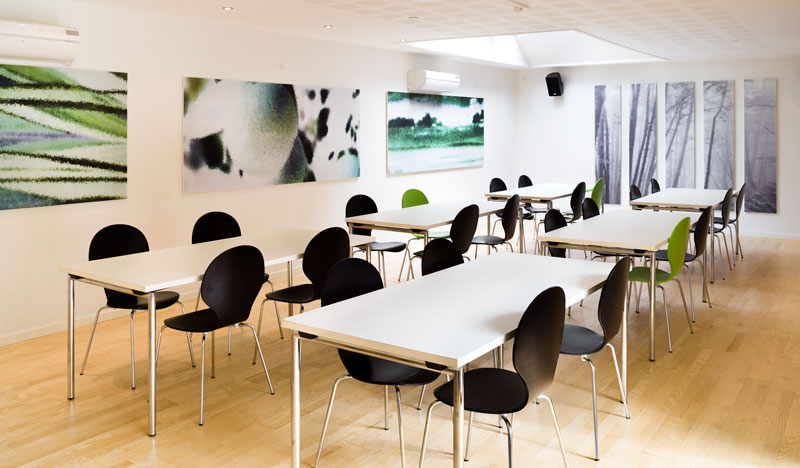 Combination of decoration and the solving of acoustics-problems in a cooperative-house in Nørrebro/Copenhagen.
We started out listening to the committee consisting of people living in the cooperative-house: their wishes in terms of esthetics and the practical issues, and of course their budget. On this base a proposal for the decoration was made and discussed in depth with the committee. Respecting these steps in our work process is the only way we can be sure that the client feel ownership of the result, which we think is a very important issue in our work. Only when this is accomplished we're happy with the result.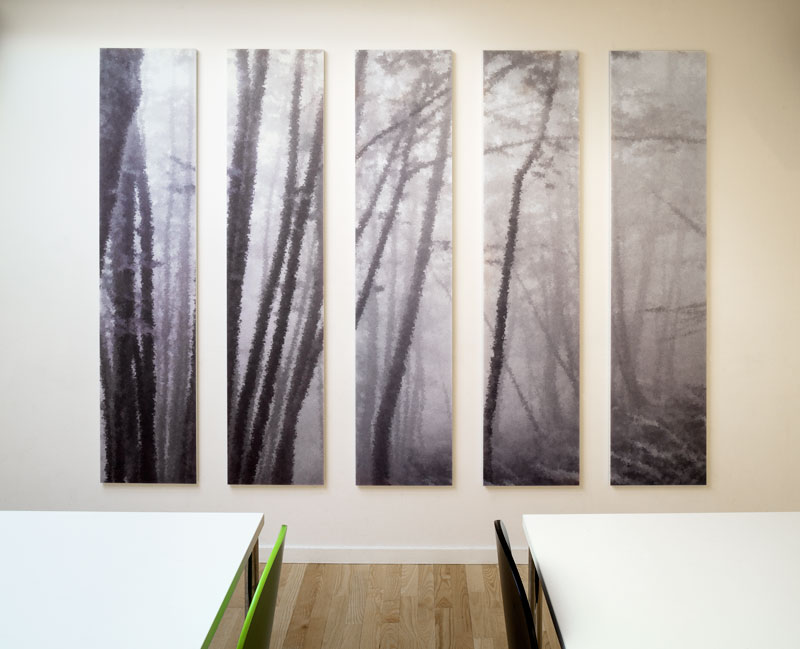 "We are extremely happy with the result and the sound; no need for further action J. It´s fantastic, and a thousand thanks for the collaboration. I promise to recommend your firm to others, and if needs be to solve a similar case, you´ll hear from me.
Best greetings, Gine Billesø, member of the board of the collective"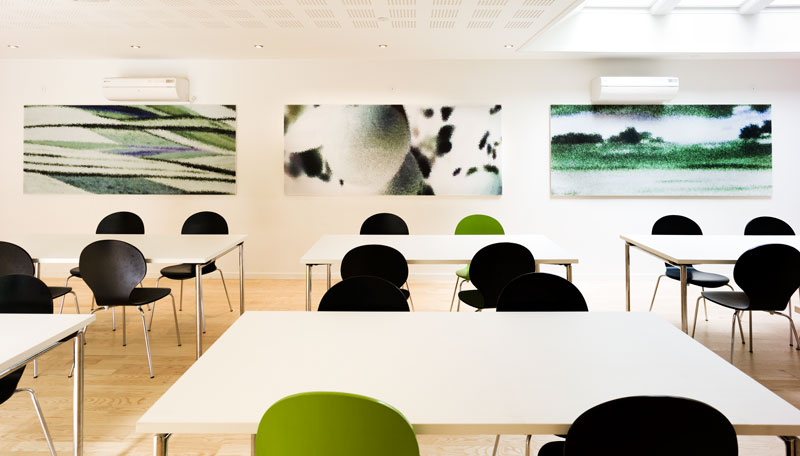 The pictures are printed on acoustic-boards mounted on the walls with no frames.