Acoustics and decoration for restaurant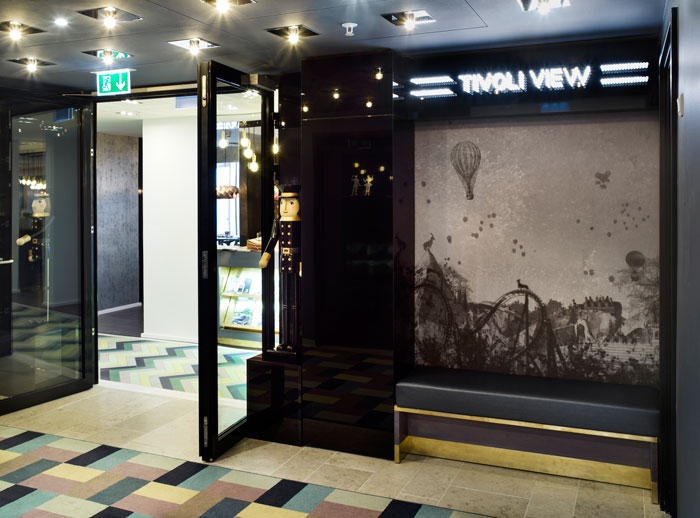 Tivoli's design team has developed the illustration to be printed on acoustic panels in the entrance of the breakfast restaurant at the Tivoli Hotel of Arp Hansen Group.
Sanne Clausen fortæller om samarbejdet:
"Jeg har arbejdet sammen med Marie-Louise, Studio MLR, ifm.  hotelprojektet, hvor jeg var projektleder. 
Marie Louise var meget professionel og grundig i hele processen – både før, under og efter projektet. Med hendes store viden om æstetik og materialer var hun en særlig god sparringspartner. 
Som det ofte sker i store byggeprojekter, skred tidsplanerne en smule. Også her viste Marie-Louise stor professionalisme og var både fleksibel, opfølgende og ikke mindst løsningsorienteret"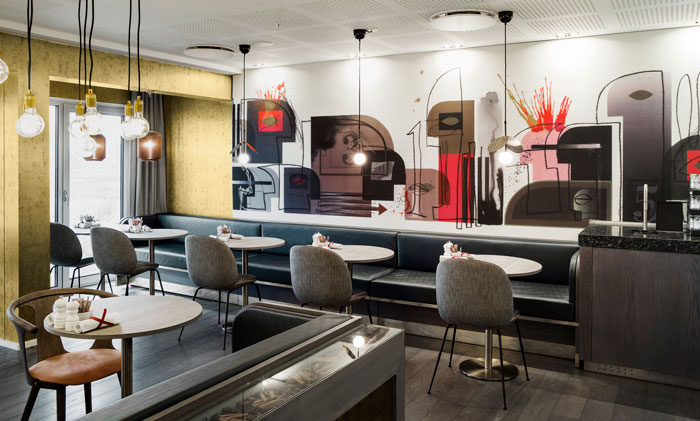 Thomas Winkler from the Tivoli Design team has created the more than 5 meters long artwork for this wall in the restaurant. The illustration has been printed on acoustic panel.