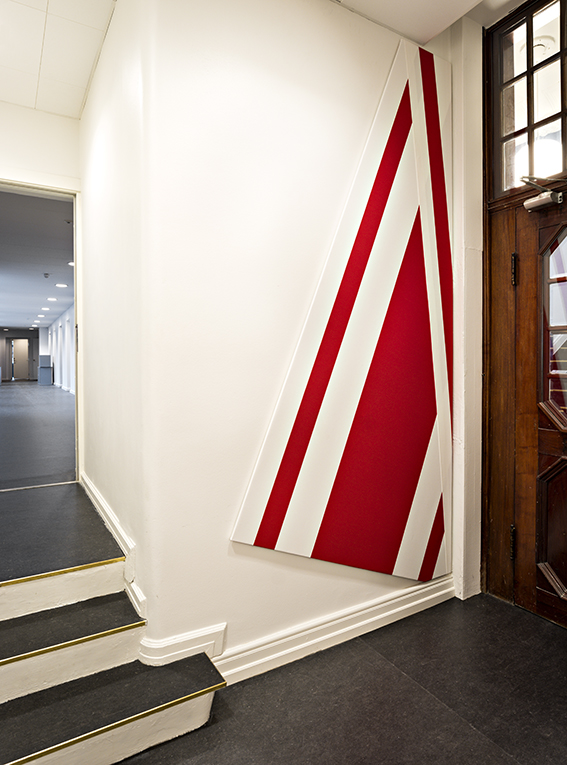 In collaboration with Signal Architects we have created the solution of their decoration.
The idea behind the decoration is a graphic edition of the ribbon, medals come with. We translated the initial idea, which was in plastic folio mounted on the wall, into a textile solution. The textiles bring warmth and depth to the decoration. The result is a quality, sophisticated look.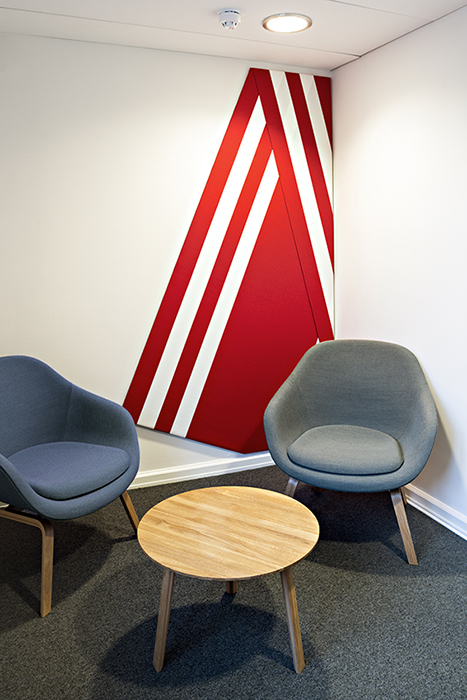 We have really enjoyed to work with Signal Architects and the Danish Ministry of Defence.