design and developing textiles for WOUD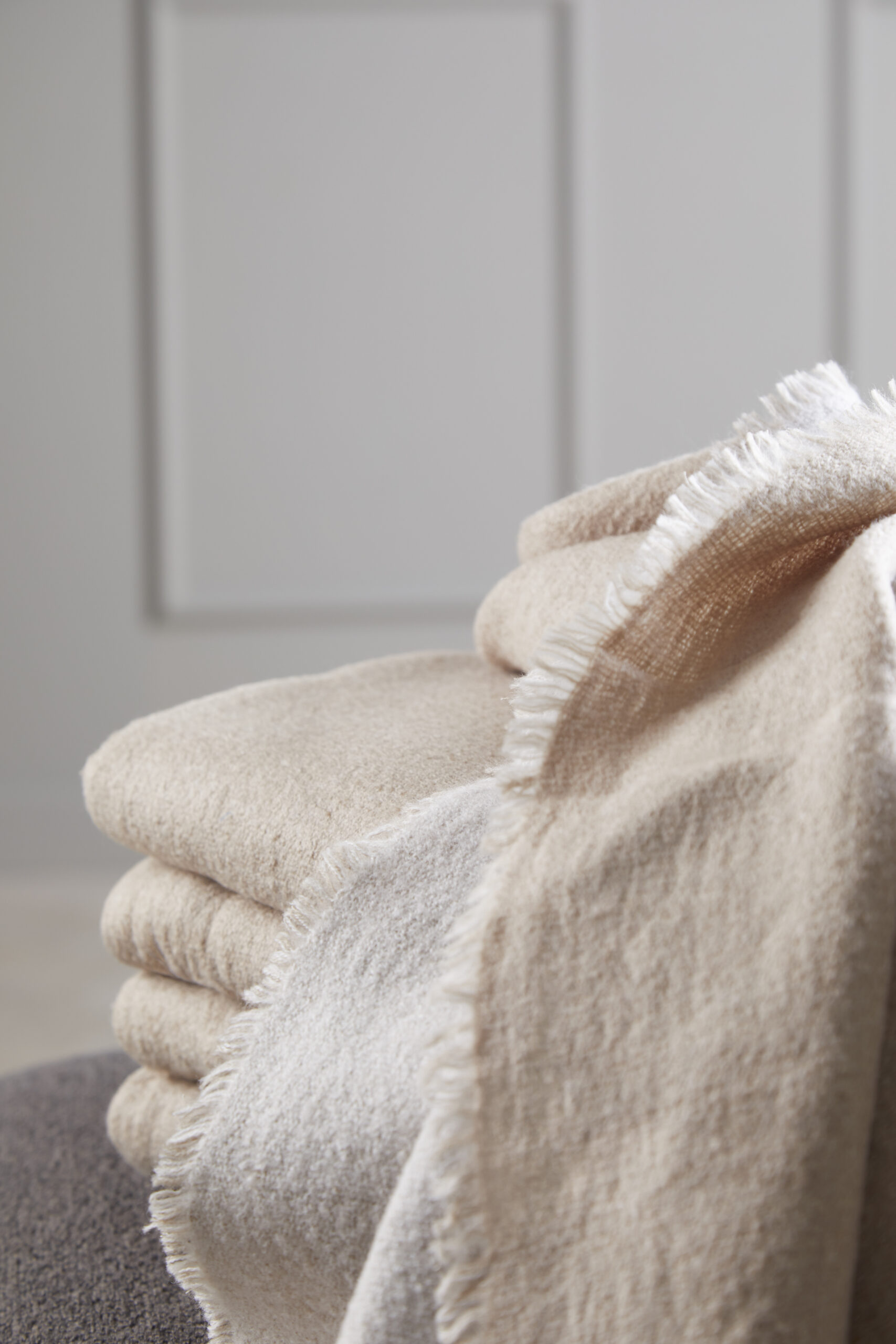 This family of cushions and plaids, called WEAVE, is developed for WOUD. We have assisted from the very beginning of creating the mood, the special dna that WOUD textiles should be aligned with, defining the objects, cushions in 3 sizes and a plaid, deciding on fabrics and colours, shapes, filling, etc to prototypes and production in manufacturer that suits the needs of WOUD.
The oekotex issue, the recycled filling and the good conduct of the production sites have been important issues. The fabrics are all classic weave patterns. Zips in contrasting colours are emphazised as a design element instead of being hidden. The cushions are soft, inviting to hug.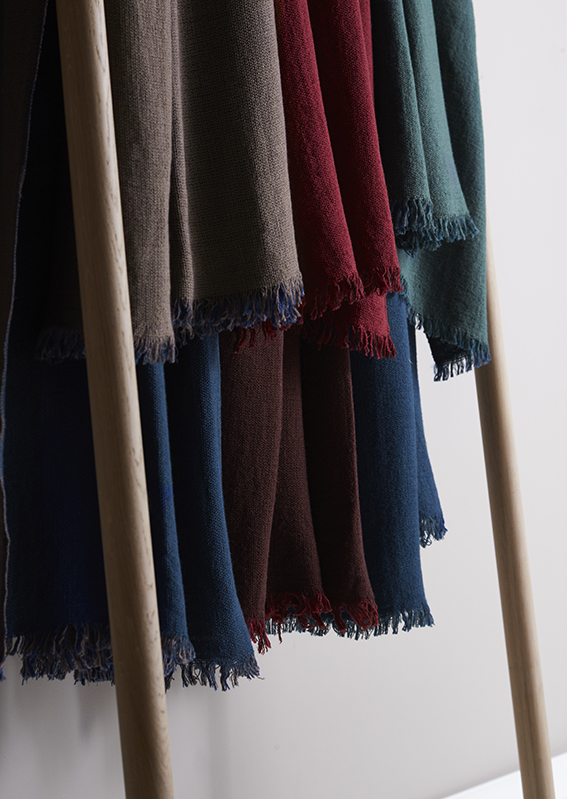 The plaids are double faced, named DOUBLE, one colour on one side, another on the other side. The are woven in pure merino wool and slightly felted. The result is open, light and warm.
Photo: Inhouse Fotografi