NORDIC MOOD FOR MUJI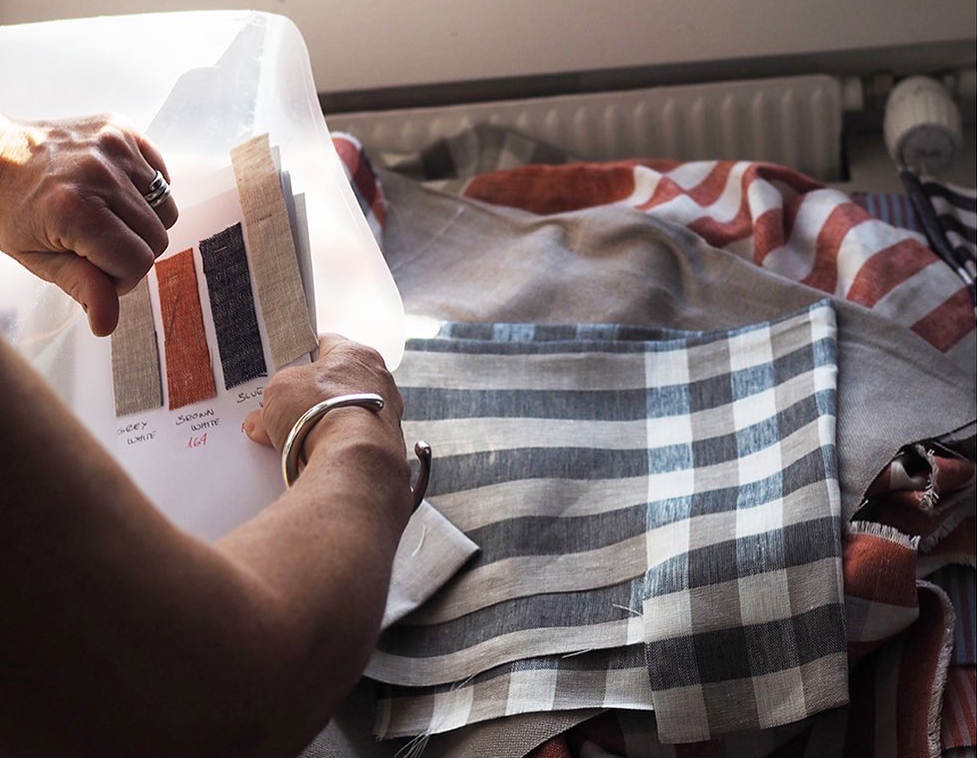 In 2019 Muji asked me to design a Danish collection of home textiles out of a strategy to reduce their environmental impact though local collaborations. The challenge was to make a functionally collection using my inherent Danish design DNA and mix it with the strong Muji design profile. A wonderful opportunity to connect my Danish background with the Japanese design language I previously have studied and researched.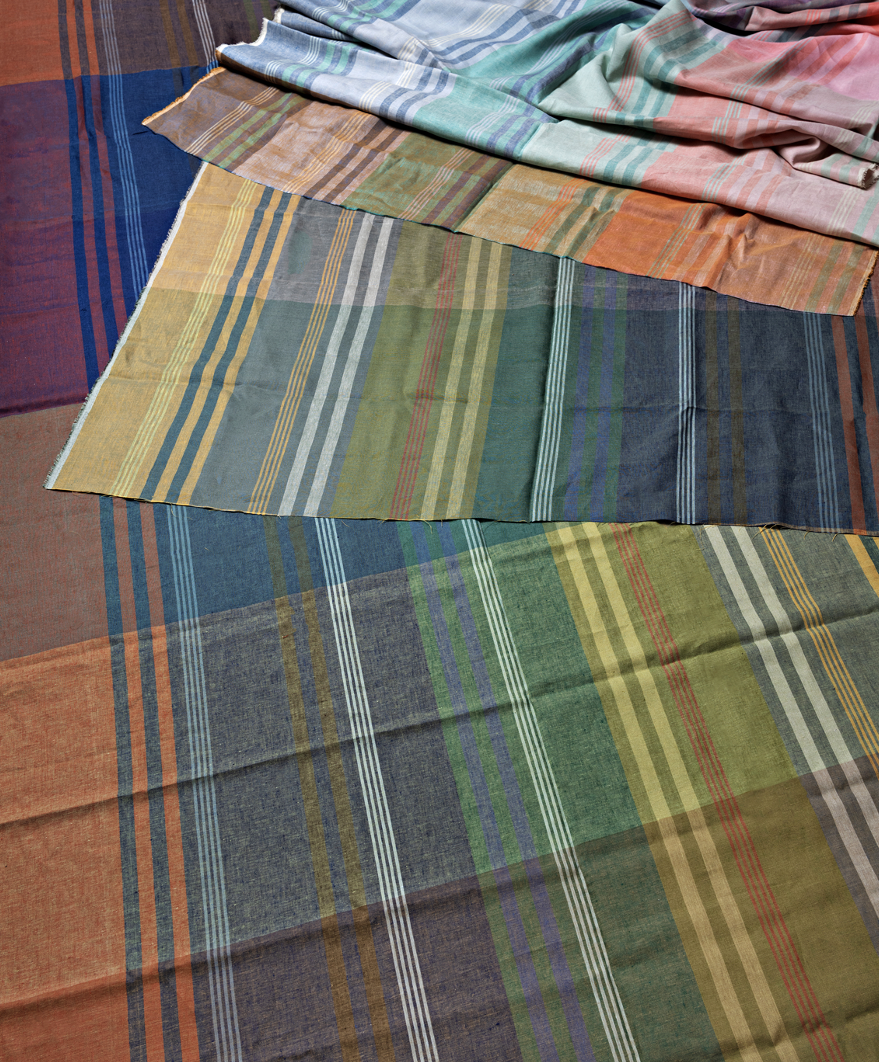 My take on the collection is to use elements from Danish heritage of peasants' textiles and and work in beautiful, durable linen. An original material in Denmark and in many other places. A pure material classic values and substantial sustainable qualities.
The pattern design showcases the harmony of asymmetry. Asymmetry is equally highlighted by the colours and mix of dyed yarn, creating depth and iridescent expression.
Working with the colours I have fused modern and classic Danish colour opinion. Of course my longer stays in Japan has influenced me but working with this collection I have tried to stay classic Nordic. Colour blankets for tea towels.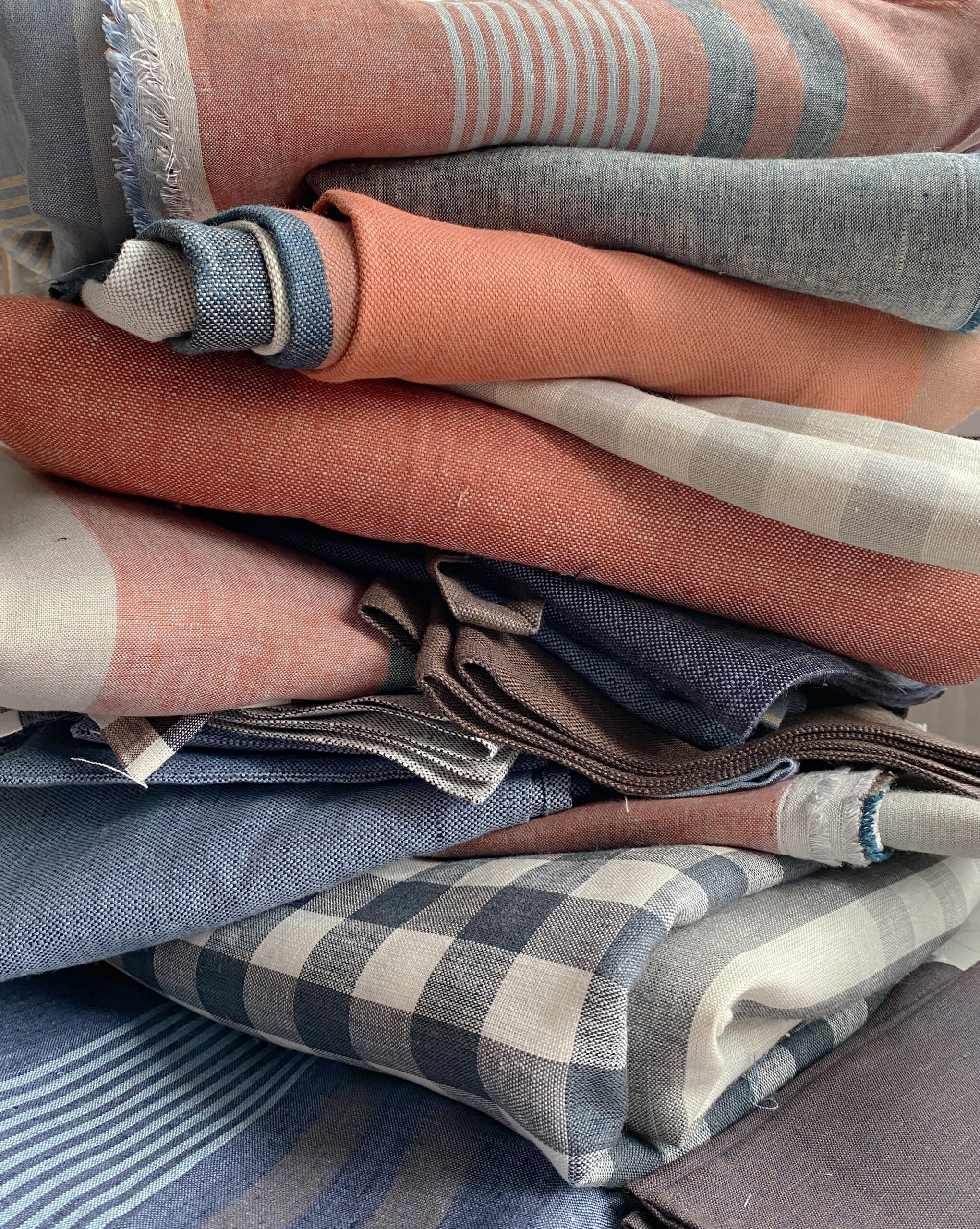 The collection is made of 100% linen a strong material with an amazing longevity, becoming only more beautiful when used. Linen is environmentally friendly grown, without pesticides, and every part of the plant is utilised.
A highly durable and pure material that only gets softer and better with use.
Pure material recycles using fewer resources compared with blended materials and the result is a clean fiber, which goes into new products.
The collection embraces more items than showed here. It's sold in Muji stores in Europe.