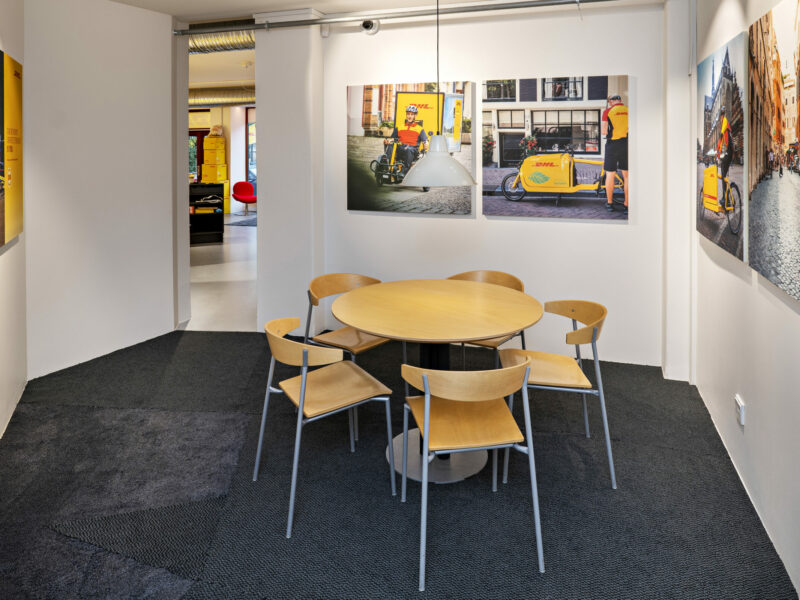 when 2019 who DHL what Interior
where Copehagen
This is DHL first central city location for their bicycle couriers and drop / pick-up for private customers.
In order to match the sustainable approach of introducing bicycle delivery DHL wanted the interior design to be as sustainable as possible, of course within the time and economical frame for the commissioning of the location.
All furniture such as desks, chairs, tables and wardrobes are all bought 2nd hand.
Curtains are of recycled polyester.
Acoustic panels are printed on boards made of recycled PET bottles.
The 'carpet' in the meeting room is made of discarded nylon mats.
Counters for sorting post and for receiving post are made to measure, to ensure good working positions.