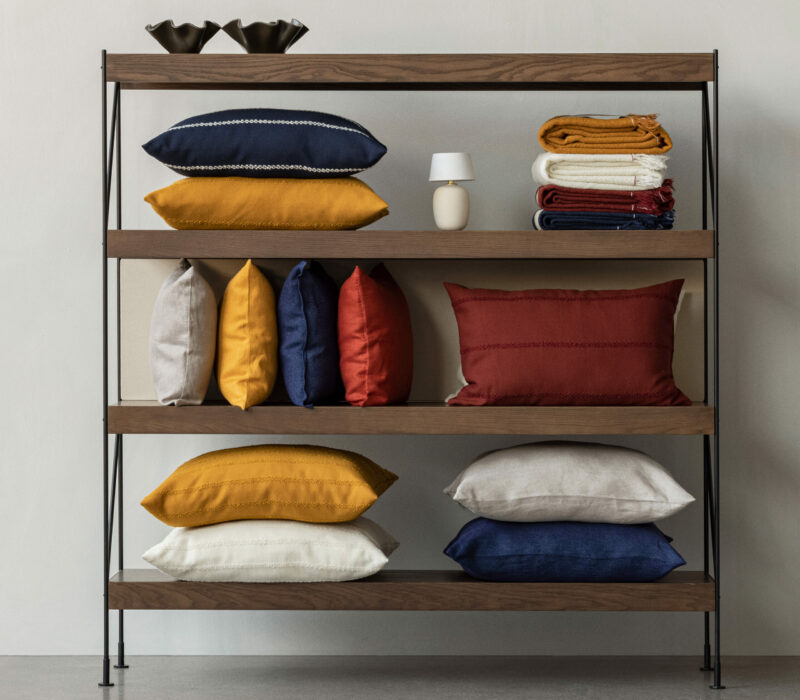 when 2021 who MENU what Interior accessories where Denmark recognition Selected for RO / Guiltlessplastic Milan '21
Together with the architects Alexander Ottenstein and Mathias Mentze I have designed and realized a collection of cushions and plaids with a sustainable target.
We have focused on mono materials:
Plaids of wool and silk, both animal fibres so they can be recycled in the same process.
Cushions of pure wool, also the bouclé yarn is 100 % wool. Often bouclé yarn contains a % of nylon.
The linen cushions are sewn with cotton thread and labels are of cotton. This means that only the zip will have to be removed from the cushion cover before recycling.
Cushion filling: recycled post consumer PET bottles, instead of feather filling. The fabric for the inner cushions is woven of recycled polyester.
All is produced in Europe.
The most important goal is that the objects are so luxurious that you will not discard them before they are worn to pieces.
The plaids were selected for the exhibition 'Guiltlessplastic' at FuoriSalone.