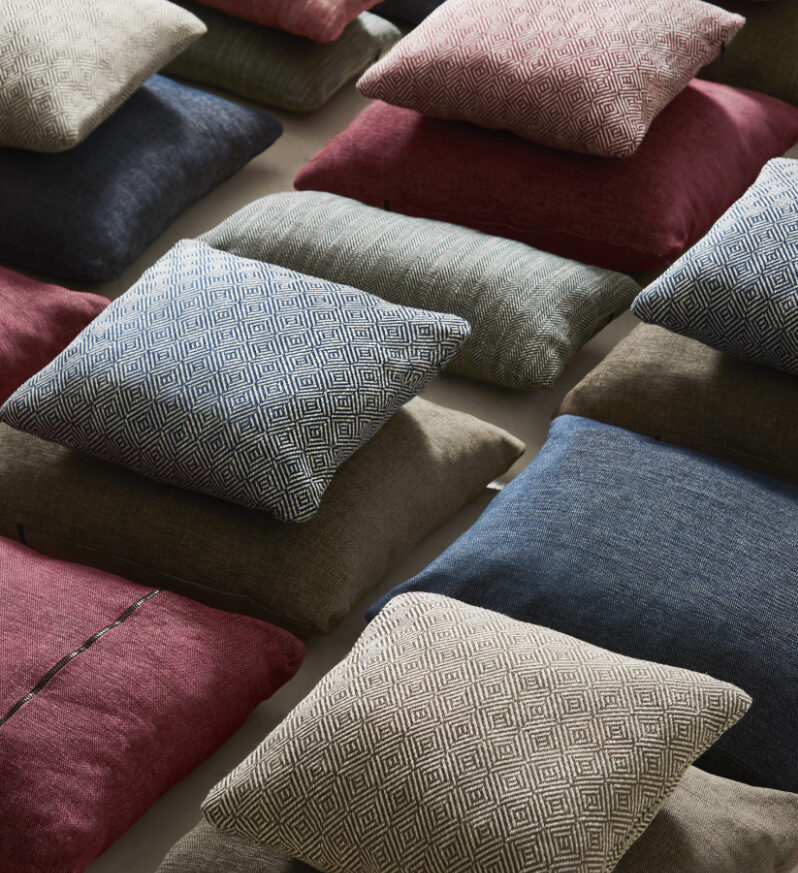 when 2018 who WOUD what Interior accessories / cushions where Denmark
In my first approach to WOUD it was quickly obvious that they were open to take their first steps into sustainability. I caught the opportunity immediately and proposed following:
Cushion filling: recycled post consumer PET bottles, instead of feather filling.
Fabric for inner cushions: recycled PET, non woven
Sizes of the cushions are partly determined by the width of the fabric in order to avoid fabric waste.
All is produced in Europe.
Patterns and colours are classic in order to fulfil the most sustainable action: LONGEVITY