Project in Dashour, Egypt - collaboration between IMC and UNIDO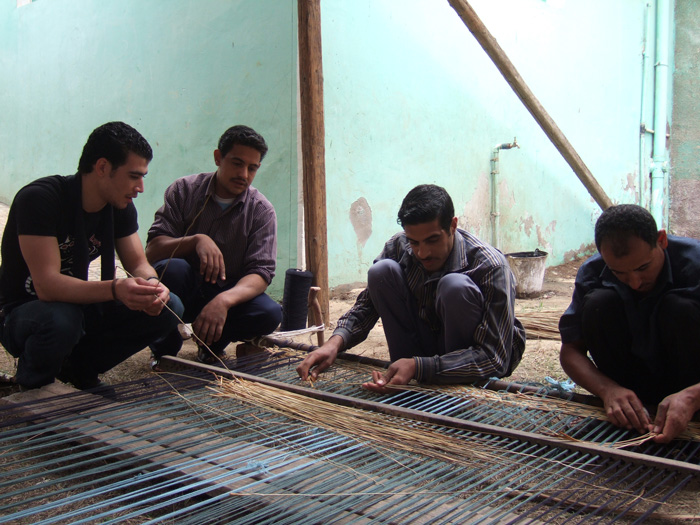 IMC and UNIDO project in Dashour, Cairo. My task in this project was working with local weavers, 3 groups and 3 different techniques. The project also adressed objects in palm stalks and jewellery. Some of the objects were exhibited at Maison & Objet.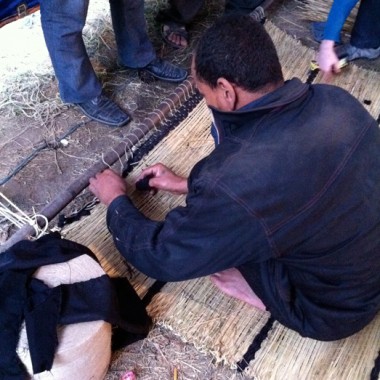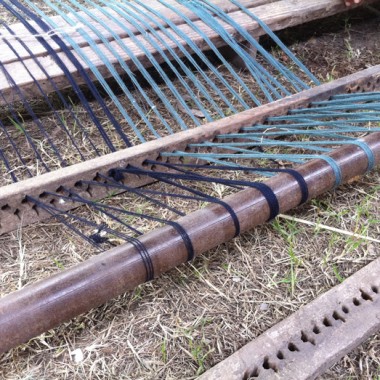 Very, very cheap sea-grass mats turned into a valuable product adding colour by changing the warp. A very simple solution with a big effect.To behold the instant when the weavers realized the significance of this small trick was one of the greatest moments of the whole workshop.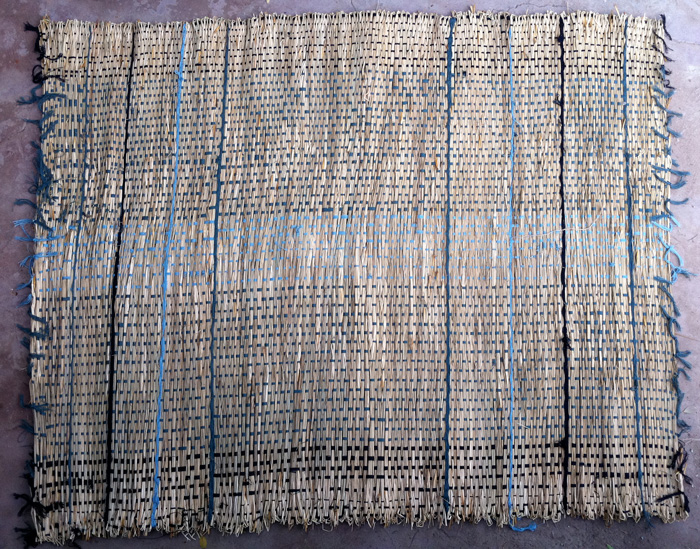 The weavers weaving tapestry on vertical looms, were working from the crack of dawn until sunset, two in turn so the loom was never resting. They fully understood, that the more they worked, the more they would gain from the workshop. We talked about how to get inspiration for the motives of the tapestries from the fabulous decorations inside the pyramids next to their homes. And we talked about colours….. it was great to see the way they took everything in.